We are a relaxed church on the beautiful Cornish coastline of Bude, committed to a real and contemporary expression of faith in Jesus, a church that loves and accepts everyone.
Want to know what Oceans church looks like?
Things have changed a bit since Covid-19 and you will need to book to join our services and information can be found on our events page with future meeting information.
When you arrive at The Venue, Bude's bowling and soft play facility, you can enter via the steps on the left hand side of the building up to the first floor and will be welcomed by our Welcome Team. We start at 10am with some contemporary worship music, and after a few announcements, we have a relevant bible-based talk. The whole thing lasts no more than 1.5 hours.
We really want you to feel at home here and enjoy yourself, whether you're a local or taking a holiday in the area. We meet at 10am and stream our service online.
UPDATE June 2021
After a long time away from church during the pandemic, we're delighted that we've been able to reopen our doors over the last few months, but attendance is strictly via bookings only at this time – and also for Sunday School. Please visit our Events page and secure your place for any of our Sunday morning services.
We're hoping that restrictions will be finally lifted later this month and can return to church without the need to book ahead.
Although we'll only be able to accommodate limited numbers to our in-person services at this time, if you've missed out on booking-in, you can also watch us LIVE via our social media pages – from 10am!
If you want to know what one of our services is like, here's our service from Sunday 6th June 2021.
Are you wanting to find out more about the Christian faith? We're currently running our next online Alpha Course – and there's still time for you to join us.
We ran a similar course last September and here's some reflections from some of the people who joined us. To sign up or for more information please email us at hello@oceanschurch.org.uk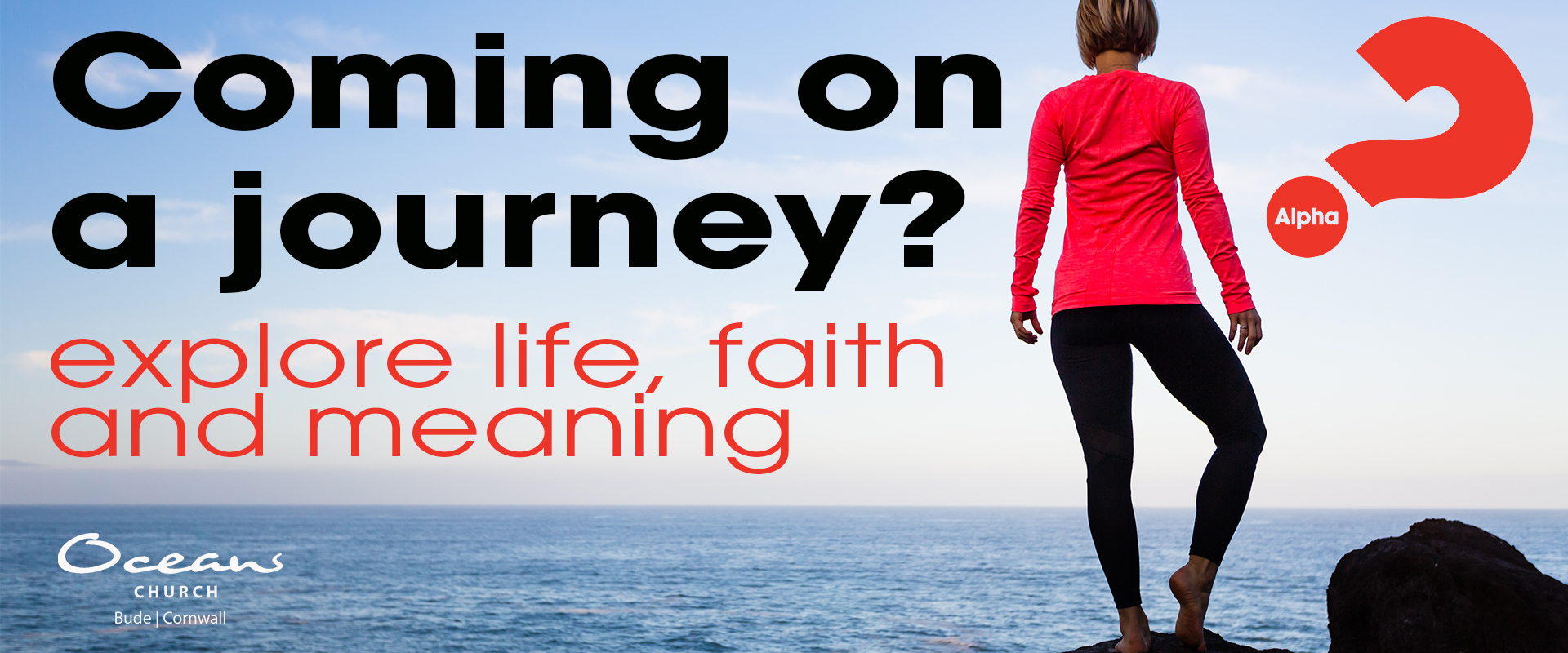 Join our Online Alpha Course in September
We're currently in the middle of running our Online Alpha Course. If you want to join us on the next one in September, please get in touch at hello@oceanschurch.org.uk 
It's been the most unusual and difficult year for many of us during lockdown. Here's some of the ways our Oceans community have stayed connected over this last year:
Catch up with our Easter Service from Sunday 11th April 2021.
Catch up with our Easter Service from Sunday 11th April 2021.
We believe we were made to worship God. At Oceans, a big part of our time together is spending it worshiping God through music.
Each Sunday and during the week, we used to run a full tots, kids and youth programme to keep your younger ones engaged and nurtured. Our younger ones are a big part of our church community. We're hoping to start our programme again as soon as we can once restrictions are lifted.
Reaching out to our local community and loving them is what we believe we are called to do. One of the projects we run is the Bude Foodbank, helping those in financial need.